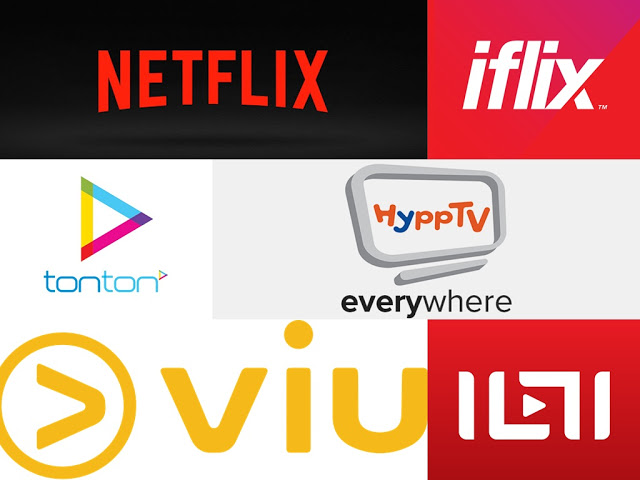 After Netflix and iflix were launched in Malaysia, more OTT (Over-the-Top) services have entered the market with an aim to forever change the television-viewing experience.
Though Netflix is currently the biggest player in the industry with services in over 190 countries globally, Asian competitors like iflix and Viu are rapidly growing in various Asian countries, and gaining more subscribers for its variety of content that cater to the non-English-speaking audience.
While there are plenty more top OTT services available across the world like Hulu, Apple TV, Amazon Video and more, here we're going to focus and compare the ones that are available in Malaysia.
Check out the different features and offerings that these SVOD (Streaming or Subscription Video-on-Demand) services have to offer, and see the comparison table on the last page for the summary!
Netflix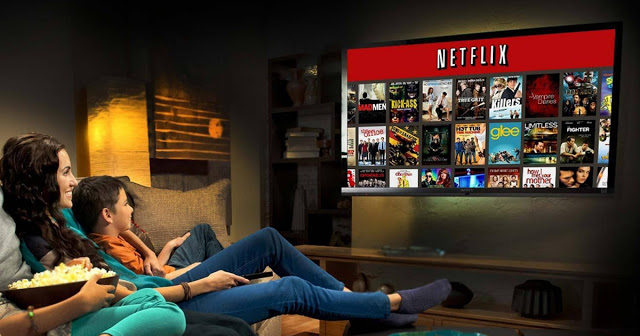 (Photo source: digitaltrends.com)
Introduction: Netflix is a provider of internet only streaming media and it is safe to say that it's one of – if not – the biggest TV and movie streaming service out there right now. The VOD service may be a huge deal and a major player in the online streaming space, but back in 1998, the company's initial business model included DVD sales and rental, and was a direct competitor to the traditional movie rental companies as it forgoes rental and late fees.
Countries: Netflix is available across various devices in over 190 countries, and reportedly has over 98 million subscribers worldwide, including more than 50 million in the United States alone.
Content: Netflix entered the content-production industry in 2013, debuting its first original series, "House of Cards". The company has since expanded the production of both film and television series with an estimation of 126 original series or films in 2016, more than any other single American network or cable channel. Some of its famous original content include the Marvel television series like "Daredevil", "Jessica Jones", "Luke Cage" and "Iron Fist" then there's "Master of None", "Orange is the New Black", "Stranger Things", "13 Reasons Why" and more. Although Netflix is currently producing more English content, they are aiming for local original content too that's in the pipeline.
Price: RM33, RM42, or RM51 per month. The different prices mean different offers such as HD or Ultra HD availability and the number of users that can watch at the same time.
iflix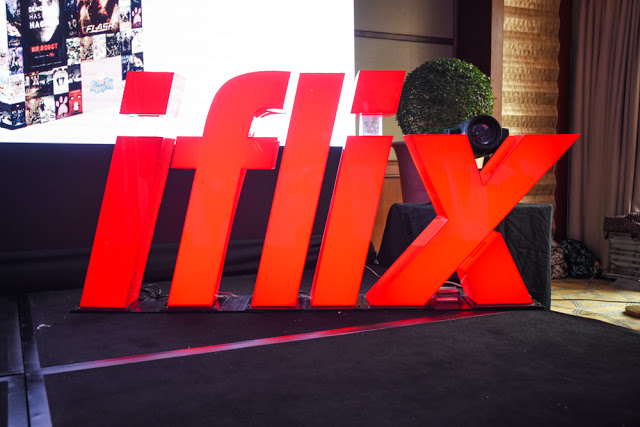 (Photo source: unbox.ph)
Introduction: iflix is a Malaysian based subscription video-on-demand service founded by Patrick Grove, the CEO of Catcha Group, Mark Britt and Evolution Media Capital (EMC), and is relatively a new player in the industry. The service is basically created to capitalise on the huge streaming trend that has taken over in U.S. (a.k.a. Netflix).
Countries: iflix is currently available in 10 Asian countries – Malaysia, Myanmar, Philippines, Thailand, Indonesia, Sri Lanka, Brunei, Maldives (Dhiraagu), Pakistan, and Vietnam, with plans to expand into key emerging markets in the future. They recently expanded into Middle East and North Africa after signing a joint venture with a local telco called Zain. As of July 2016, iflix has 4 million subscribers.
Content: Seeing that the streaming service has not been properly introduced in Southeast Asia, the founders of iflix saw this as an opportunity to dominate the region with a slightly different approach in terms of its content. Unlike Netflix, iflix focuses more on Asian titles that cater to the local audience such as Korean, Thai, Indonesian, Malaysian, and Chinese content, but iflix also has exclusive rights to global breakout hit shows like "Mr. Robot", "Fargo", "Aquarius", "Muppets" and more. Recently, iflix announced that it will be producing its first ever original series, a local stand-up comedy show titled, "Oi, Jaga Mulut!".
Price: iflix service costs only RM10 per month and if you pay an annual sum of RM96, the service is only RM8 per month, and that can give you access to various hit TV shows and movies. Not only that, if you're a Streamyx or UniFi user, the service is free-of-charge.
tonton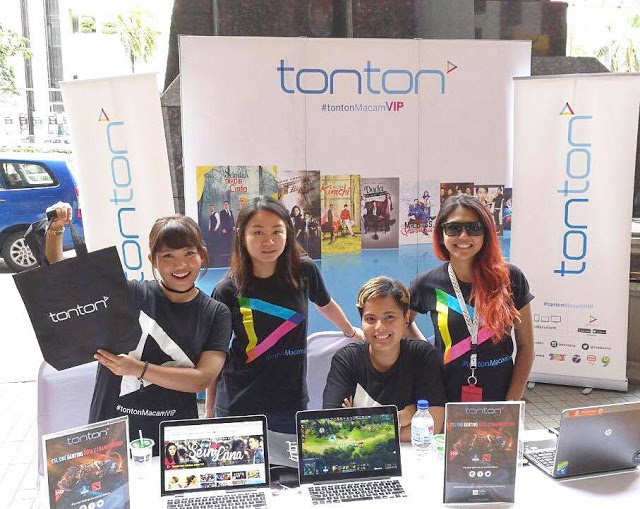 (Photo source: facebook.com/tontonMY)
Introduction: Owned by Media Prima Berhad, tonton started off as an AVOD (Advertising Video-on-Demand) service in 2010 and transformed itself into a hybrid video service in 2016 alongside its brand new apps offering both free (AVOD) and the newly introduced SVOD service known as tonton VIP.
Countries: tonton is available only in Malaysia, but even so, it has over 6.5 million users.
Content: Eighty per cent of tonton's offerings are local content, giving it a unique positioning not provided by other OTT players in the market. The service gives access to local TV and radio channels owned by Media Prima like TV3, NTV7, 8TV, TV9, Fly FM, Hot FM and One FM, as well as additional channels for international Chinese, Filipino, Indian and Korean content. tonton also has exclusive rights to local classics like "Pi Mai Pi Mai Tang Tu" and "Kopitiam". The platform recently partnered with YouTube channel's JinnyboyTV to produce its first online movie.
Price: With packages starting from just RM3, members who upgrade to tonton VIP will have access to a library full of over 23,000 hours of all exclusive content, dramas, LIVE events and more before it premieres on TV.
---
Hold up! To read Part 1 of this article, click HERE.
Viu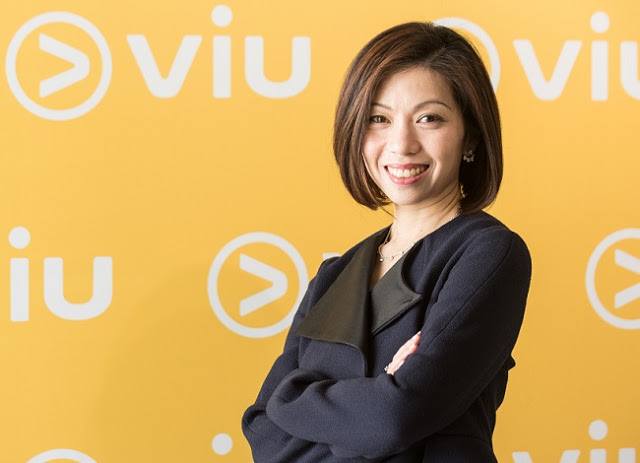 (Photo source: digitalnewsasia.com)
Introduction: Viu is a SVOD service operated by PCCW (Pacific Century CyberWorks), which is the holding company of HKT Group Holdings Limited, a Hong Kong-based ICT company. The launch rides on the success of PCCW Media's earlier investment Vuclip, a mobile video platform with over 9 million subscribers across 12 countries.
Countries: Viu is now available in Hong Kong, Singapore, Malaysia, India, Indonesia, Philippines, Vietnam, Thailand, and Mongolia, and as of 5 December 2016, the streaming service has gathered 4 million subscribers.
Content: Viu offers only Asian content especially from Korea, Japan, Taiwan and China, and also some local offerings. The company recently launched the production of original content in regional languages, both in the long and short form, beginning with Telugu content. Some of the Viu Original titles include "Spotlight", "Gehraiyaan", "Pilla", and "Phuck You Ante?".
Price: Like iflix, Viu is priced at RM10 per month, and UniFi and Streamyx customers will be able to enjoy the service for free.
dimsum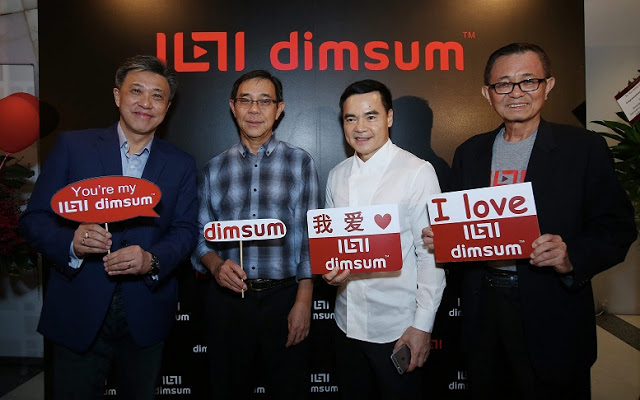 (Photo source: jasminemagazine.com.my)
Introduction: Star Media Group Berhad which is known for their long-standing newspaper, The Star, decided to enter the battle by introducing their very own OTT streaming service provider, dubbed as dimsum. As Malaysians are known for their love of food, the SVOD platform takes on the name of a famous Chinese cuisine which is literally translated to "touching the heart" or "selection of the heart".
Countries: Also available in only Malaysia, since dimsum is still relatively new, the number of its subscribers is unknown.
Content: Like Viu, dimsum provides only Asian content from Malaysia, Singapore, Indonesia, Hong Kong, South Korea, Japan, Taiwan, Thailand and China. Besides the wide variety of dramas, comedies and movies, dimsum also offers daily and latest news in Bahasa Malaysia, English and Mandarin. dimsum is also the first Malaysian OTT service to have a simulcast with Japan and to bring in content from TV Asahi, a Japanese TV network known for popular series like "Doraemon", "Crayon Shin-chan", "Super Sentai", "Kamen Rider", and also famous programmes such as "Music Station", "Tamori Club", "ANN News" and more.
Price: The subscription fee for dimsum is at RM15 per month. Each subscription supports five concurrent users on five different devices. The service also has a parental control mode for children's safety viewing.
HyppTV Everywhere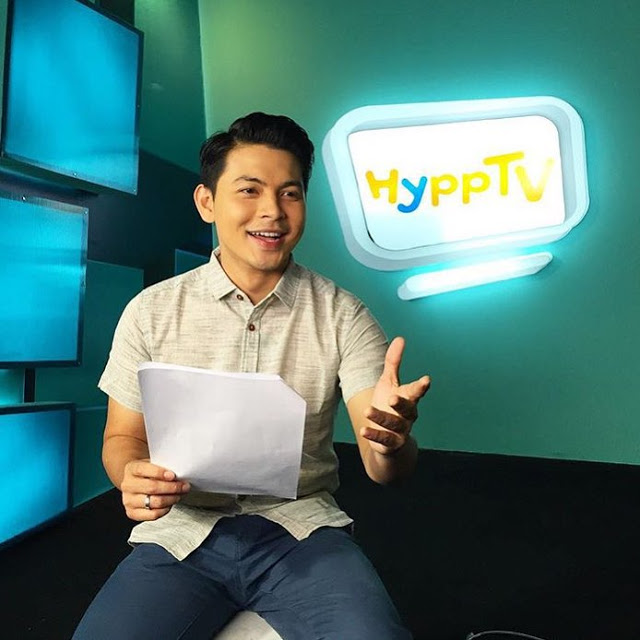 (Photo source: facebook.com/IzzueIslam)
Introduction: Malaysian IPTV (Internet Protocol Television) introduced its very own OTT service HyppTV Everywhere in 2015 which allows users to watch all of the HyppTV live channels on Android, IOS devices, computers and certain models of Samsung Smart TVs. The service is however exclusive for HyppTV subscribers with UniFi and Streamyx of 4mbps and 8mbps only.
Countries: The service is available in Malaysia only with unknown numbers of subscribers.
Content: HyppTV Everywhere has 41 HD channels to choose from along with some of the latest Hollywood movies. Users can access every free, premium and VOD channels from HyppTV including BBC First HD, tvN HD, Syfy HD, Fox Sports and more.
Price: There are two plans – Plan A which is available on 2 devices and costs RM5 per month, and Plan B which is available on 5 devices, priced at RM10 per month.
Summary