Desktime UI research
Introduction
let's take a look fo a OKR system first.
Human Centre
Lightweight feedback system
OKRs
Align everyone around top company priorities.
employers can create individual, department, and company-wide objectives.
easily been track which is really important (by setting status which won't disturb workflow)
Accountability- employees are aware of their colleagues' progress, they can then work together to achieve department and company-wide objectives.
Export data- who owns initiative, status, the timeframe for completion, and manager feedback.
Weekly Check-ins
Get a pulse of team morale and performance.
can review personal performance, make introspection
can review wether short term objects have any progrssion
can track personal work emotions
1-on-1s
Remove roadblocks and coach employees.
a simple approach for teammates to dispose their problems to their leader
highly effective with agenda function
transfer discussions into actions (Task creating)
High Fives
Recognize employees and increase engagement.
honour and appreciate teammates easily, create union atmosphere
especially good for remote team!
Best-Self Reviews
Help employees grow with forward-looking performance reviews.
Quarterly report generated help teammates see their progressions and get inspired by others.
It's never too late to fix.
Capture the full picture of employee performance**
teammates can organised their personal learning/achieving goal as well
Sum up
save time
easy the feedback mentally obstacles, decrease procrastination
send appreciations make team positive
Record everything into DATA and can be export into report.
tracking yet not distrubing
TimeTracking Tools
---
---
Desktime
Pros - clean, simple, more static and traditional graphic information appealing, the dash kind of information layout is really clear. i like how it use time as a reviewing unit, can review one's performance with daily / weekly / monthly report choosing by tab.
Cons- some of the meaning is a bit confusing, or the information is not really that important, actually don't have to be displayed. Also some of the apps are actually belongs to productive category, need to manual define them from productive or neutral to productive. this influence the estimating of effectivity which is important for our story while we want to rely on it to generate a report.
---
Hubstaff
Hubstaff basically is the ideal blueprint of our Dash remote working system. It is more financially driven, counting employees and contractors' working efficiency and calculate how much they should get paid, AND you can pay directly through PayPal or another commerce system they offered. Apart from they can calculate wages by person, they add in a budget filed to projects so that teammates control the working path of each project. This is very suitable for managing remote working and for contractors.
---
Manic time
Pros- the tagging features seems really useful and logically… especially for me who always dealing with multiple projects from time to time. it's too bothered for me to go click and switch the project measuring function. this seems to be a good solution.
Cons- does the graphic has to be like a disk cleaning looking? is there any other way to make it looks better? and maybe there can be a toggle to switch the chart appearance according to user's action now. (ex. while tagging- bar looks, overview- line graph/bar chart)
---
Toggle
Pros - a very eye-catching and delighting landing page. however there's not much to talk about of their product, information is like marketing gimmick sentences. But i do love their perspective of designing the dashboard, which is from the perspective of a team reviewing a personal performance. It brings the engagement to a team member, show's how much each person contribute to the company. appreciates those who hard worked, remind those who temporarily lost their ways.
Cons - the function of dash board looks basic. i think the ring graph shows too little of the information.
---
Harvest
Pros - Cross devices-
Use the Mac app to start a timer from your desktop, or the Chrome extension to track time from your browser. And if you're running to a meeting at a client's office, our mobile apps have you covered.
Two ways of tagging your project time. You can click start tracking while the software count your working time for you or you can go back to edit a week view of working time.
---
Paymo
Kanban Board
The Gantt Chart is a planning and scheduling tool showing tasks on a timeline and how they relate to each other.
Resource Scheduling
Adobe integration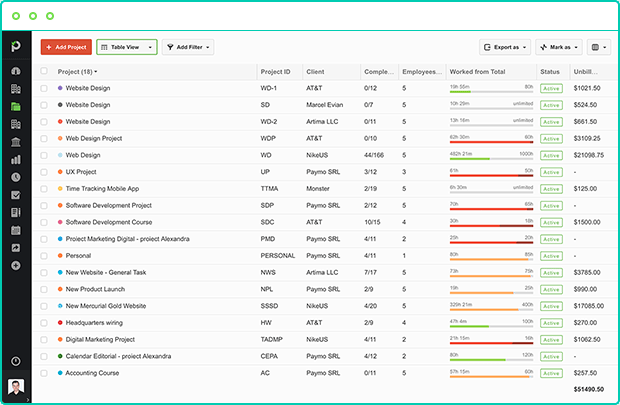 Bird's-Eye View of All Your Projects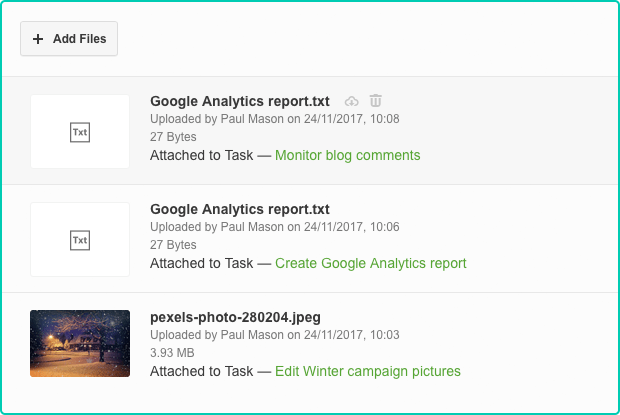 File sharing - control company files when collaborating with contractors.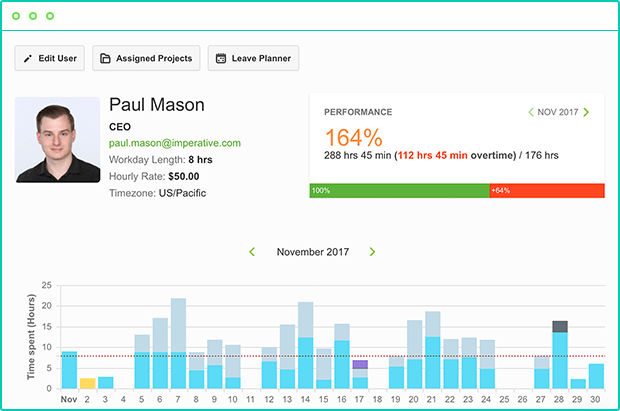 Single person performance view.
Single Project Overview
-creating tasks, assign, with different view of tasks
Timesheets
daily and weekly time sheet, and can
generate Time reports and share to clients mark what team has done in this week for them
Pros paymo is more like a task management tool. including features such as Kanban board, more emphasising online interaction and project management. with features such as live commenting, online cooperating. They can also based on the estimated time and cost generate an invoice report. Their integration range is quite amazing, can reach to adobe suite and google apps. also offering open API to integrate their own apps. This is one of the UI that impress me the most, looks easy to use,
Cons however the infographic is a bit too specific in an overview dash.

---
Qbserve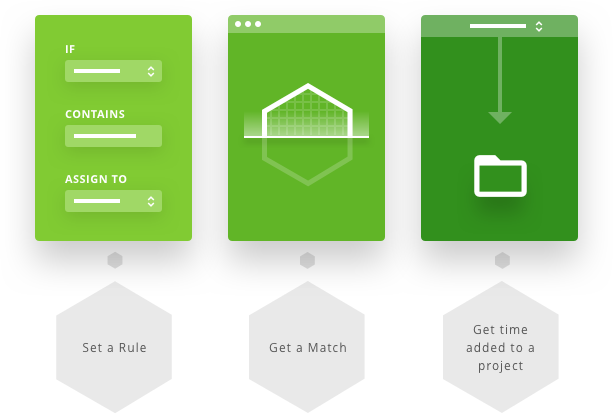 Pros- The infographic offering a united view, even they are different forms. clear and looks easy to use. One interesting thing is that you can create your own rules to track time for a specific project.
Qbserve will only track time for a project when it detects a document path or browser address that contains a specific string (like a project name) that you have set up.
Suggesting functions is thoughtful and friendly as well -
Tracking will stay active when you're using applications and sites from the "Videos & TV" category. Qbserve also suggests to enter your time manually when you return to your Mac.
---
Conclusion
Invoice/Payment- For those apps which focusing more on project managements, they can generate an invoice based on estimated data. Even can pay to their employees directly through the platform.
Cross devices- seems a must- because sometimes people are in meeting, or only using browser extension as their tool. even some integration moves to adobe suite, the scope of interaction can be defined.
Task managing- It's not a must but basically if we want to engage Jira as well this is a potential area to develop. If so, Multiple views of tasks and projects are required.
Online interactions - for those who have more remote control team members, bird view screenshots, live interaction and KanBan board management matters to generate a more accurate result.
Web Version Search bar, Timer, Dashboard Overview,Sharing, Report generating
Client Login- Share the outcomes with client weekly or fortnightly, let them track and get to know the progress of their projects.
API- For further uses, integrate with API is a good step to move.
File Management - can considerate a more secure file management way in next step if contractors getting more.
Good to have-
Custom tracking rules- may or may not be useful
Wide range of integration - improve the estimate result
Project managements- depends on how we want to define our products, or the status of the project going.
Human touch- Appreciate your work before lunch break. this can have a further research while doing the OKR system.
---
Little Foundouts
Hourglass - The simple countdown timer for Windows
Work life balance is important… Superday - Automatic Productivity Logging iPhone App
Install the open source plugin, type some code, view your dashboard.- https://wakatime.com/
---